Corporate Cabling Solutions 412-613-2950

2399 State Route 88

Finleyville, PA 15332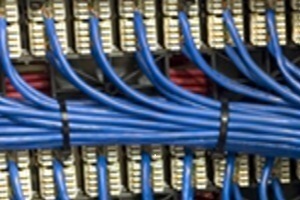 Corporate Cabling Solutions is a communications cabling contractor that excels in structured cabling networks for today's ever changing IT needs. We take pride in not only the reliability, but also the esthetics of our structured cabling systems, which always surpasses our customer's expectations. After completing our customer's network infrastructure, we provide our clients with certified documentation for every cable drop that we provide. We provide detailed blueprints for the ease of cable identification, including a detailed laminated copy to mount on the communications room wall. In addition, we will digitize these blueprints and provide the customer with a digital copy for their convenience. We also certify every cable on speed, distance, impedance, and near-end crosstalk. The test results are also digitized and printed for the customer. Our goal is to accommodate our client's every need to simplify their work load.

Corporate Cabling Solutions ... 412-613-2950 .... Ken.Steppling@ccablingsolutions.com

If you are looking for an an immediate fix to existing network problems, Please give us a call at the number above. If your current network does not have the speed necessary for today's broadband hungry applications, or if your internet access seems to crawl, let us upgrade your cabling to Cat-5E, or Cat-6A standards. Either of these will exceed todays standards and meet standards for years to come.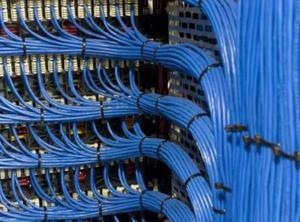 Corporate Cabling Solutions is a professional cabling company with the experience to handle the design and installation of comprehensive structured cabling in the greater Pittsburgh area. We are experts in all aspects of data, voice, fiber, and video conferencing cabling systems. The scope of work covers everything from a change in desktop locations, to a thousand cable installation in a new or existing complex.

Corporate Cabling Solutions .. 412-613-2949 .. CCS@ccablingsolutions.com

Technology is rapidly altering the healthcare industry landscape. Hospitals, doctor's offices, and laboratories need to be connected for real-time access to information and collaboration. Patient care is now migrating from paper records to digital data ,not only for patient records, but also for digital test results like x-rays, ultrasound, MRI and CT scans. Corporate Cabling Solutions can design and install the proper cable infrastructure to handle the increase in data requirements. Hospital departments change locations, wings are added, and buildings are continuously under construction, so existing networks need dependable cabling to ensure data delivery will not be an issue during these moves, or the constant implementation of new systems. During the move to a new network, we will be there to assist IT, in a seamless cutover.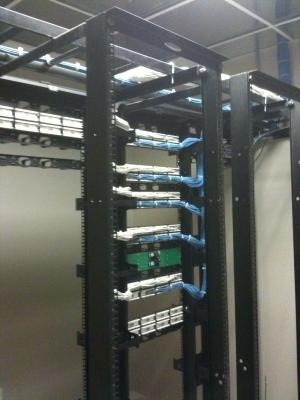 We are experienced in designing your cabling infrastructure and installing server cabinets or other network storage racks. We provide a network server room that is esthetically appealing and, if needed, we can also provide additional space to accommodate your network's expansion capabilities. We adapt our resources to meet your system's requirements and needs. We can increase server room capacity by combining your paging system, security and other application servers into fewer cabinets or racks.